Weekend Events – Sept. 6-7, 2014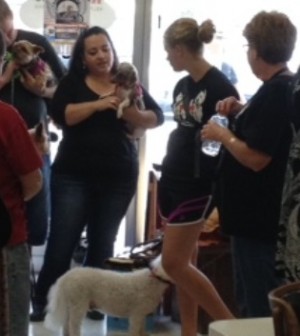 If you are looking for a fun event (or three) to participate in this weekend with your friends, family or animals, look no further. Saturday, Sept. 6 and Sunday, Sept. 7 are chock full of things to do. Take a look at the event information below and don't forget to check out the Events page to see what's going on throughout the year!
Have an event you'd like us to help promote? Use the contact information seen on our Contact page and we'll do everything we can!
All September Long – Professional Photos of your Pups from Dogtopia
Have you been wanting to get some super high-quality images of your pets? All September long, Dogtopia and Paws and Whiskers Photography is scheduling photo shoots for your animals. For $75, you and your pets get a 30-45 minute session, 5 digital images of your choice, photo print release, and a chance to be featured on the walls of Dogtopia!
Proceeds will go towards benefiting the Town and Country Humane Society and availability is limited. Email for appointments by contacting pawsandwhiskersphotography@gmail.com or call (402) 909-1382.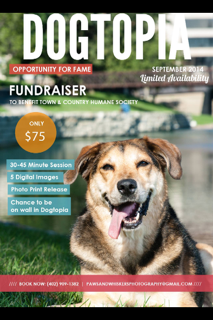 September 6, 2014- Canine Carnival for Promises4Paws Rescue
From 11 a.m. until 2 p.m. on September 6, the Nebraska National Guard Armory will host a Canine Carnival with all proceeds benefiting the Promises4Paws Rescue. Contests, raffles, photography, food and more will be available for your entertainment. The Guard Armory is located just east of 72nd and Mercy in Omaha. Visit this link and check out the poster below for more information.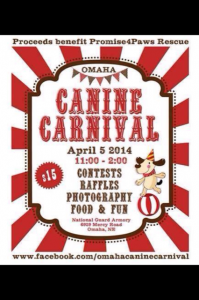 Sunday, September 7, 2014- Bark for Life Cancer Walk
On Sunday, September 7, starting at 10 a.m., Bark For Life of Sarpy County will be hosting a noncompetitive walk event for dogs and their owners to raise funds and awareness for the American Cancer Society's fight against cancer. The event will be held at the Chalco Hills Recreation Area.
By supporting Bark For Life, you help the American Cancer Society save lives, and that helps us move closer to our ultimate goal of a world with less cancer and more birthdays.
Bring your best canine friend and join us for a fun-filled day starting with a walk, and then continuing with demonstrations, contests, and games.
Check out our Facebook page 'Bark For Life of Sarpy County, NE' for updates!
Here's a schedule of events for the day:
Opening Ceremony: 10AM
Survivor Lap: First lap will be led by Survivors ~ 10:15AM
Costume Contest: 12 – 12:30PM, winner announced at 12:45PM-
Closing Ceremony: 1:30PM
If you'd like to participate (as a supporter or a vendor), see the following links: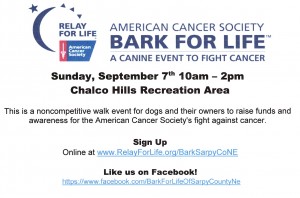 Sunday, September 7, 2014- Save a Weenie Poker Run benefiting the Nebraska Dachshund Rescue
On Sept. 7, 2014, attend the "Save a Weenie Ride," a fun Poker Run including music, food, great animal lovers and more.
The Poker Run will benefit the Nebraska Dachshund Rescue and will surely be a ton of fun with great fall weather.
To register, go to SAVEaWeenie.com.