Weekend pet events (June 23/24, 2018)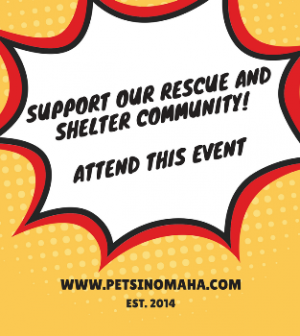 If you are thinking of adopting a new pup, volunteering for rescue, or learning about our pet community, this weekend has a couple of great opportunities!
Meet and greets are wonderful, casual events where area rescues team up with local pet-loving businesses to hang out together, educate visitors, and show off adoptable animals. This Saturday and Sunday offers three different meet and greets you may want to check out:
On Saturday, June 23 from 11:00 am to 1:00 pm, you'll be able to meet some awesome volunteers and adoptable dogs from Hands, Hearts & Paws at two Long Dog Fat Cat locations (Village Pointe- 169th and Burke, 90th and Center).
Then on Sunday, All Hound on Deck Rescue will be at the Village Pointe location of Long Dog Fat Cat with some of its volunteers and adoptables. Visit anytime between 1 and 3 p.m.
These meet and greets happen nearly every weekend throughout the year, so stay tuned to Pets in Omaha's event calendar! The page is also full of fundraisers, festivals, and weekly events happening all over town.