Weekend Pet Events – May 5/6, 2018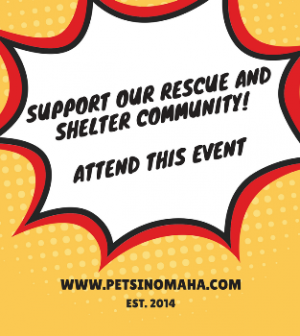 This weekend, enjoy (fingers crossed!) SPRING and some great pet events around town.  Our featured events include four different meet and greets and an International celebration right here in Omaha! Check the details out below and make sure to bookmark the Pets in Omaha events page so you know how to celebrate our pet community each week!
Saturday, May 5
11:00 am – 1:00 pm
Hands, Hearts and Paws meet and greet with adoptable dogs at Woof & Whiskers, 3506 N 147th Street
11:00 am – 1:00 pm
Hands, Hearts and Paws will also be at Long Dog Fat Cat's Midtown Crossing location, 3201 Farnam Street

From 12-2, Muddy Paws Second Chance Rescue will be at Petco with adoptable animals in Bellevue (10511 S 15th St.)

Another meet and greet takes place from 1:00 pm – 3:00 pm at Nature Dog, 13366 W Maple Rd, and features adoptable pugs from Pug Partners!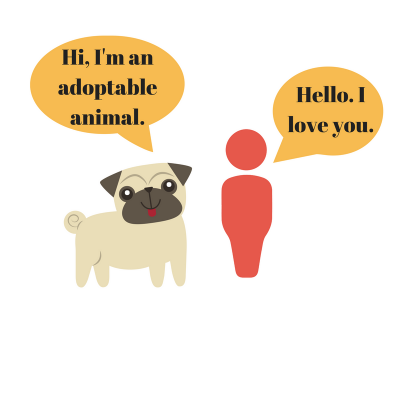 And on Sunday, May 6, celebrate International Doodle Dog Day Nebraska! From 9 am until 1 pm, enjoy a number of activities in Turner Park- details are below.
THE 2ND ANNUAL INTERNATIONAL DOODLE DOG DAY IS MAY 6TH, 2018
9am Doods + Donuts enjoy coffee and donuts on the patio and chat with other doods pawrents.
10am Doodle Parade, hop to the kissing booth, Instagram photo opp and ball pitt for some doodle fun.
The hello ruby Truck and Ripley & Rue will be there at 10am-1pm for shopping! R+R has a new dood line you're gonna love!
Prizes from hello ruby, Downtown Dog Walking, Ripley & Rue, and more to come.
1PM That's all folks! Yoga Rocks the Parks starts at 2:30, so we need to clear the park no later than 2pm!
Please bring your own poop bags and have non-retractable leashes.
Ripley & Rue created this holiday last year with the help of thousands of Doodles around the globe in over 10 major cities! It's that time again to start planning for your city! Get the squad together, plan a romp, and celebrate the Doods
More: https://www.facebook.com/ripleyrue/