Win Free Dog Food for a Year from Pets in Omaha partner K9 Cuisine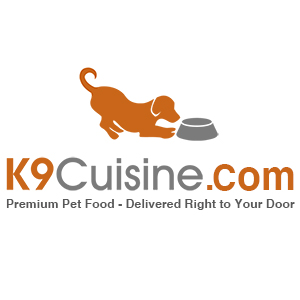 We've got some great partners from our local business community, including K9 Cuisine. K9 Cuisine is a national online retailer that headquarters here in Omaha. Not only is the business solid, it's doing the Nebraska Humane Society a solid as it helps to raise money for the shelter at this year's Margre Durham Walk for the Animals. On top of that, K9 Cuisine is giving one lucky pet parent a one-year supply of Fromm Family Foods dog food at the event! Find details below and make sure to check out K9 Cuisine online by clicking here.
K9Cuisine.com is proud to announce that, for the second consecutive year, it will be helping the Nebraska Humane Society's Marge Durham Walk for the Animals event! This event raises money that NHS needs to continue offering all the services it does for pets in our community.
The event will be held on Sunday, Sept. 24, 2017 from 11 AM to 2 PM and will feature the walk and several other family-and-pet-friendly activities. K9Cuisine.com will be serving everyone lunches at its BBQ tent where you can get a delicious pulled pork or chicken sandwich. K9 will be serving something for your four-legged friends as well! All proceeds raised go directly to NHS.
WIN A YEAR OF FREE DOG FOOD!
Who wouldn't want to win a year's worth of FREE Premium Pet Food? When you stop by the BBQ booth, enter to win a year's worth of free Fromm Family Foods Dog Food! K9 is running a raffle at this year's walk to determine the winner. The winner will be announced the day of the event.
K9Cuisine.com is proud to be an Omaha-based business. It was one of the first online pet food retailers that focused entirely on providing healthy pet food options for its customers. For over 10 years, K9 has helped tens of thousands of customers get the healthy pet food they need, delivering it right to their doorstep.