Winter Camp for Kids at Nebraska Humane Society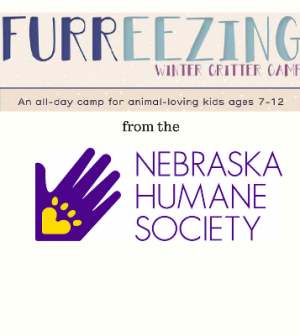 Winter break is fun enough, but if your kids would like to liven up their December school-free time, consider signing them up for the Nebraska Humane Society's Furreezing Winter Camp!
The shelter's camp is an all-day animal experience with plenty of opportunities to be hands-on with animals and have fun with other kids. Children aged 7-12 will help socialize shelter dogs and cats, make treats, learn training tips, and more!
Winter Camp dates are Tuesday, December 27, 2016 and Tuesday, January 3, 2017. Registration begins soon and details from the Nebraska Humane Society's website can be found below.
All-day sessions are $80
Camp is held from 9 a.m. to 3 p.m.
Each child will be required to bring a sack lunch
All activities will be facilitated by a humane educator
AVAILABLE CAMPS
HOW TO REGISTER YOUR CHILD
Above, click on the link next to the date you want your child to attend.
Fill out the registration form. You'll receive a link in your payment confirmation email or click here »
If you registered more than one child, please be sure to fill out the form for each child.
PLEASE BE ADVISED
We cannot guarantee that your child will not be exposed to or come into contact with: nuts, soy, milk or wheat products.
Please drop off your child no earlier than 10 minutes prior to start time of camp.
All campers should wear closed-toe shoes, bring a water bottle and a sweatshirt or jacket as our facility is cool.
Please ensure your choice of dates, time and session is correct. We regret that we are unable to make any changes once your registration has been officially processed. A $20 processing fee will be charged for any cancelled registration. A refund will only be given if a cancellation notice is sent at least two weeks prior to camp. No refunds will be issued during the two weeks leading up to the camp start date.
For safety reasons, all campers must be picked up immediately after camp concludes each day. Late pick-ups will be charged a fee of $1.00 per minute after 5 minutes. Thank you for your cooperation.
QUESTIONS ABOUT WINTER CAMP?
For more information about our winter camp please contact Tracey at 402-444-7800, ext. 2396.
Thanks to the Jansen Team for sponsoring Pets in Omaha's Nebraska Humane Society Spotlight page!