Your pets called- they want to live in Omaha's Capitol District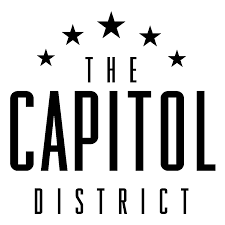 Omaha is often described as a big city made up of small towns. Think about it- Benson, Dundee, Elkhorn, Florence, on and on. It fits.
With the development of Midtown Crossing, North Downtown, the Riverfront, and other urban destinations, living under Omaha's skyline has never been more popular. And the selection available from one block to the next is wide.
The newest area of growth is located just south of the CenturyLink Center- it's The Capitol District. If you're looking for some of Omaha's newest rental property in the city's center, you'll want to check out this up-and-coming area full of restaurants, event venues, new construction, and easy access to the rest of the city.
The list of amenities in the Capitol District Apartment complex is staggering. Here's a bit from livecapitoldistrict.com:
As a Capitol District Apartment resident, you'll enjoy numerous comforts and luxuries in and out of our 218-unit high rise building. On-site amenities include a state of the art fitness center, a penthouse loft with gourmet kitchen, secure parking and controlled access to the building. Additionally, our location is perfect – with over 20 local and regional restaurants and bars steps from your door, live music and events in the Capitol District Plaza, and exceptional walkability to Holland Performing Arts Center, CenturyLink Center, TD Ameritrade Park and more.
As a pet owner, you know that apartment living can bring extra costs and burdens. The coolest aspect of the Capitol District Apartments to us? Not only is the Capitol District pet-friendly, but the pet deposits/rent rates competitive and, get this- if your animal is an adoptee from the Nebraska Humane Society, the $250 pet fee is waived!
Click here for more on the Capitol District Apartments' pet policy.
Location. Amenities. Pet-friendliness. There's not a whole lot left to ask for from the city's newest destination and urban living.
To see a photo gallery of the Capitol District Apartments, click here. And if you're interested in learning more from its staff, Contact the Capitol District here. 
Capitol District Apartments
225 North 12th Street
Omaha, NE 68102
(402) 506-5444
https://www.livecapitoldistrict.com/