You're ready for the road trip, but is your dog?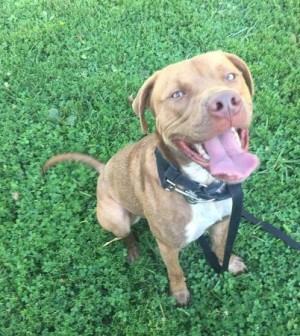 Summer is here and there's no better way to explore some beautiful sights than by heading on a road trip with your pet. With 39% of pet dogs in Nebraska being overweight, road trips are a great way for you and your pooch to hit the up national parks or scenic trails, getting some much needed exercise. And think of the quality time spent together, too!
Check out this quick checklist of things to assure yourself and your pup of preparedness and assured summer fun. Thanks to Sally, one of our valuable contributors, for compiling these tips!
Easing sickness
Motion sickness is a common occurrence in dogs when traveling and if your pet doesn't travel often, he may soon become unwell on your journey across Nebraska. In the weeks and months leading up to your trip, take him on regular outings around Omaha in your vehicle to accustom him to the motion. Should his sickness still be an issue, you should consult your veterinarian who'll be able to advise on the best course of action and may prescribe some anti-sickness tablets to be given before and during your trip to and from home.
Have you thought of camping with your cat? You must read these tips!
Medical supplies and treatment
Dogs have a habit of injuring themselves or falling sick at the most inconvenient of times, therefore, it's advisable to keep a doggy first aid kit in your vehicle alongside your own. Include items such as bandages, gauze, surgical tape, tweezers, saline solution, scissors and a mild soap or wash in your kit. Ensure you have the number of an emergency 24/7 vet handy too so that you can seek immediate medical assistance should your dog develop an illness or injury during your time on the road.
Not sure whether your pup is ready? Maybe a bit of time with a great board-and-train facility like Delaware K9 Academy is a better choice!
Planning breaks
During your trip across The States your dog will need frequent breaks so that he can stretch his legs, get some fresh air and go to the toilet. While most mutts will go for a toilet break almost anywhere, consider your pet's needs and opt to stop at dog friendly locations in Nebraska which provide facilities such as gated play areas. Cars get hot, even when the windows are open or the air con is on and this heat can affect your dog's health and his ability to cool down, so be sure to stop once every couple of hours to give him a break from the stuffy confines of the car.
Your accommodations
There's no point putting your dog through a strenuous road trip, if the owner of your choice of accommodation doesn't allow dogs onto the premises. Thankfully, there are a host of dog friendly motels and hotels in Nebraska that will welcome them with open arms. To find the one most suitable for your needs use an online directory which is dedicated in finding the most suitable option. Most hotels limit the number of pets a guest is allowed to one or two so if you're looking to take more pooches with you, you'll need to make alternative arrangements, such as camping. It would be unfair to your dog, hotel staff and other guests to leave your pet in your room while you explore the sights of Nebraska, therefore, choose to visit dog friendly attractions or utilize the services of a dog day care center.
Feeling unsure?
Should you think your dog won't cope with traveling or the upheaval to his routine then leaving your pet at home may be the best option for you both. If possible, ask a family member or good friend to take in your hound while you're away, however if this isn't an option, boarding is the way to go. There are multiple boarding and kennel facilities in the state and, with a little research and an onsite visit, you'll be able to find the perfect one for your furry friend's needs. Your dog will be well cared for while there, meaning you can enjoy your trip without worrying about how he's getting on.
A road trip with your dog can be stress free when you carefully plan your time away. Get your hound used to traveling in the car in the lead up to your trip and consider anti-sickness medication should he show signs of requiring it. When packing, ensure you've got a first aid kit packed full of pet supplies handy and when on the road, regular breaks at dog friendly locations are a must. Remember to book accommodation that accepts pets and if you're in doubt about taking your dog on the road, consider other possibilities.
And with tick season in full swing, it's vital you know how to protect your hound from them,