Sponsor Sanctuary Sweethearts at HUA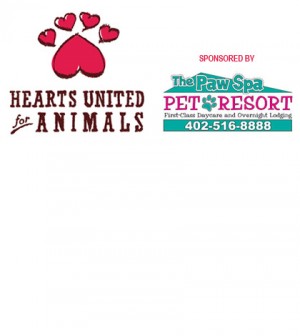 We detailed Hearts United for Animals (HUA) for our readers back in November, however if you need a little refresher check out who they are and what they do.
They do some amazing work and we love having them as a partner of ours. They are innovative and always trying to better the lives of animals. Recently, we found out about yet another great program they have- Sanctuary Sweethearts.
Hearts United for Animals is dedicated to the philosophy that all dogs deserve happy healthy lives with people who love them.
HUA recognizes that not every dog is suitable for adoption, but having the caring and open hearts they do, HUA still saves them and provides the dogs with a happy and comfortably full life. These Sanctuary Sweethearts are not up for adoption for various reasons including health, age and personality issues.
The cost to keep these dogs alive, well and happy (with lots of frisbees and toys) costs about $25 per dog. Not a lot for one dog, but with the 16 that they currently have, it quickly adds up.
HUA has a sponsorship program that allows people like me- who can't adopt right now- to still help save an animal in need. For $25 a month, we can help provide an animal with a happy life and it requires no contract or long-term commitment. We get to choose which dog we would like to sponsor and we get updated information about the dog we have chosen.
It's truly a spectacular program that allows everyone to help. If you can't afford to help right now, pass the information along and let's get the word out!
Click here to see the rest of 16 Sanctuary Sweethearts and here to sponsor a sweetheart.
As always, check out their Facebook, Instagram, Twitter pages and get to know HUA!