Your $10 gift could turn into thousands for Nebraska Humane Society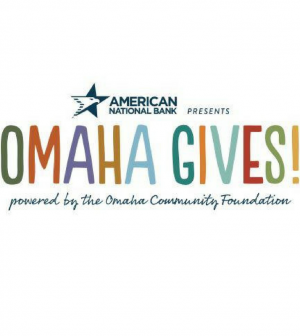 This Wednesday is the 24-hour Omaha Gives! fundraiser, an annual event that puts a ton of money into the pockets of your favorite local charities. Each year, thousands of people donate (as little as $10, tax-deductible) in an attempt to grow and sustain our vital pet-related charities. Among them is the Nebraska Humane Society (NHS), Nebraska's largest shelter which adopts out over 10,000 animals per year.
A gift of $1,000 isn't do-able for most people, but the good news is that $10 donations from a bunch of folks could turn into a big check for NHS. Not only do the small amounts add up on their own, Omaha Gives! has a bonus prize that Nebraska Humane Society would love to win.
"Our strategy has always been to encourage as many people as possible to participate by asking a lot of people to donate a little," says Pam Wiese of NHS. "We want people to know that the smallest donation makes a big difference when we multiply that by a thousand. So we encourage people to give and spread the word." There's a "bonus dollar participation prize" that's given to the charity that has the most individual donors. NHS has won the prize each year it's been given. This year, NHS hopes to have 1500 unique donors.
"We think that's really in keeping with the spirit of the day," Wiese told Pets in Omaha, "which is designed to let our community go to one location to learn about what local non-profits are doing so people can support causes near and dear to their hearts."
The event has become important to NHS because it can reach so many people through the Community Foundation's publicity and marketing. "We have consistently raised right around $100,000 each year which goes directly to animal care expenses," Wiese says. NHS spends more than a million dollars each year on animal medical care alone, so this 24 hours of giving is vital.
If you'd like to give to the Nebraska Humane Society or any of the 50+ animal-related charities during the Omaha Gives! campaign, all the info you'll need is located here: https://petsinomaha.com/get-ready-to-give-during-omaha-gives-2018/10700
Thanks in advance from NHS and all the charities that stand to benefit from this wonderful community event!